Introducing the Penn to Wilkins Burger!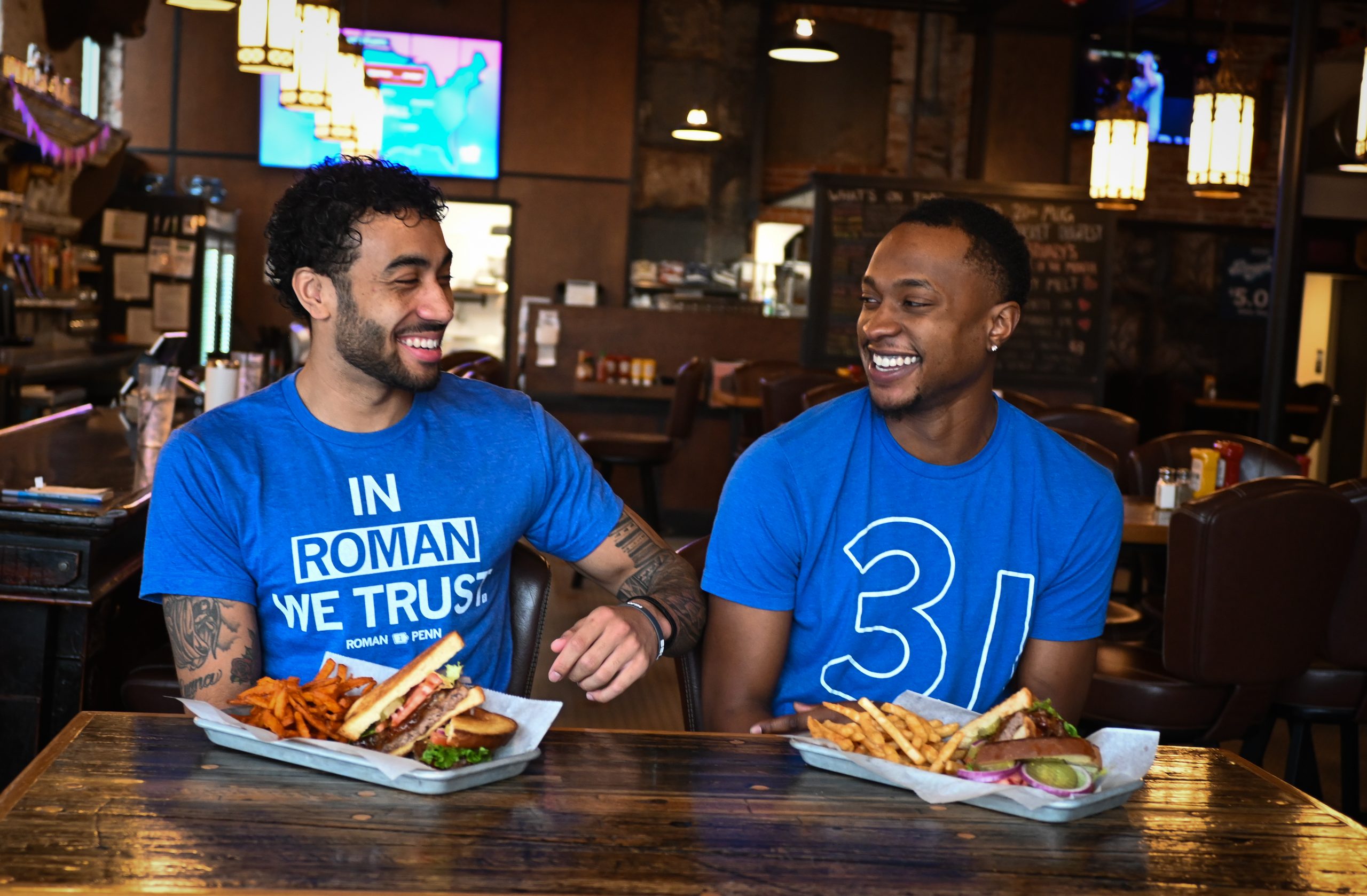 Lucky Horse is excited to announce our partnership with Roman Penn and D.J. Wilkins!
Roman and D.J. have been playing basketball together in Indiana since middle school and now play right down the street in the Dogtown Neighborhood. They came in and picked all of their favorites and made a hand-crafted Lucky Horse Burger.
Introducing the Penn to Wilkins Burger topped with caramelized onions, BBQ sauce, and provolone cheese on Texas toast. Served with lettuce, tomato, red onion, and pickle on the side.
Available now through May 31 at Lucky Horse Beer & Burgers.